OUR COMPANY
Premium Language Solutions
Linguance is a leading translation company that provides professional language services to individuals and businesses. We are dedicated to delivering accurate, culturally sensitive translations that help our clients succeed in a global marketplace. Our team of experienced translators is fluent in a variety of languages and specialized in various industries, ensuring that we have the expertise needed to handle any project.

At Linguance, we understand the importance of clear and effective communication, which is why we use the latest technology and quality control processes to ensure that our translations are of the highest standard. Our commitment to quality and customer satisfaction sets us apart and makes us the best choice for language services.

Whether you need to translate a document, a website, or a software application, Linguance is here to help. Contact us today to see how we can support your language needs and help you succeed in a global marketplace.
We are engineers for words.
80 languages. 300+ Language Combinations. Top-notch Linguists.
We believe that the quality of our translations is directly tied to the expertise and experience of our translators. That's why we work exclusively with professional, educated translators who are highly experienced in the fields they translate into. Our translators hold degrees in translation and/or related fields and have extensive experience translating a variety of materials, including technical manuals, legal documents, and marketing materials.
EASY & FLEXIBLE
Free Quote
Choose the source and target languages, upload your documents and our project managers will contact you in a blink of an eye.
LINGUANCE NEVER SLEEPS.
Available 24/7. Everywhere.
Our company is available 24/7 to serve you, no matter where you are located. We operate in all time zones to ensure that our customers have access to us at any time of day or night. Whether you need support, have questions, or require assistance, our team is here to help you. Contact us anytime, 7 days a week, and we will do our best to meet your needs.
How to start the translation process
Ordering our translation services has never been easier! With just a few clicks, you can place your order online and receive professional, accurate translations quickly and efficiently. Our user-friendly platform streamlines the ordering process, allowing you to get the help you need without any hassle or stress. From start to finish, we make it simple for you to receive high-quality translations, so you can focus on what's most important to you.
QUALITY CONTROL
THE HIGHEST STANDARDS OF QUALITY
All of our translations undergo a rigorous review process, which includes multiple rounds of proofreading and editing. Our experienced linguists and subject matter experts work together to ensure that your translations are accurate, culturally appropriate, and delivered to you on time. You can trust us to deliver high-quality translations that meet your specific needs.
I would definitely recommend this company to everyone who is looking for quality translation services. Great job!
Just what I was looking for! Thank you so much for all the great effort that you guys have put in my request!
Professional and creative, your team has made my life so much easier! You can totally rely on them with translations.
All our language experts are native speakers of the languages they translate into.
80+ languages. Tons of combinations.
english
german
french
spanish
Choose a package that suits your needs
Packages
Do you need a translation for internal purposes, or a heavily edited, double or triple-checked translation for highly visible content or publishing? Choose the most convenient solution.
Regular Translation
Regular delivery by e-mail
Light proofreading
In-house Quality Assurance (QA)
Get Started
Regular Plus Translation
Regular delivery by e-mail
Professional proofreading (1-step by an independent linguist)
In-house Quality Assurance (QA)
Faster turnaround times
Get Started
Premium Translation
Dedicated Project Manager
Regular delivery by e-mail
Certification Letter
Professional proofreading (2-step by two independent linguists)
In-house Quality Assurance (QA)

Get Started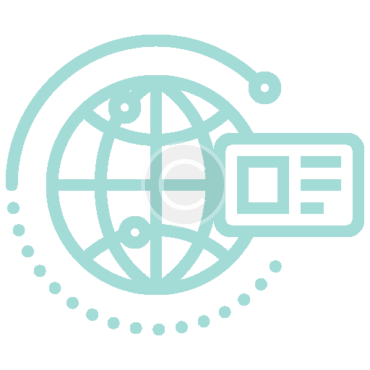 Ready to Get Started?
Our professional translators are native speakers who have work experience in this industry
order translation
In today's globalized world, businesses are increasingly relying on translation services to reach new markets and customers. However, poor or inaccurate translations can have serious…